How do they look now, a few months on? It is always interesting to go back over previous Auctions and see if I would have been happy to have bought them. (I did not buy these).
The first is a 145.012 Serial 25'004'098.
On initial inspection it is clear it has the wrong bezel and the wrong bracelet. The lower subdial is off centre, but as the chrono is partly run it cannot be said for certain it is Chrono Creep, but my guess would be that it is: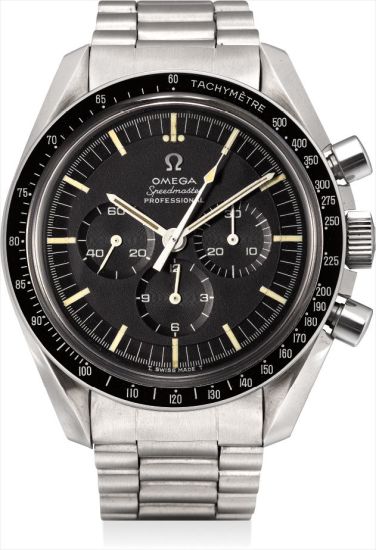 The link to this watch is here
The final price was HKD 40,000 or about USD$5100.
Well that is not a lot for a correct 145.012 but this one needs a bezel, and that will be at least $2000 to match the condition of the rest of the watch. So $7000 which in todays market is OK.
What are my worries were I to buy this?
How polished is the case?the pushers are new, and so indicates a recent replacement
And so why is the subdial off?
Does the dial look nice?
These photos are overexposed, and hard to make a judgement. so I would need more images before buying.
To sum up it was probably OK, possibly great, and unlikely that you would loose your trousers on this one.
On to the next, another 145.012 Serial 25'003'211
and this one sold for a strong HKD 168,750 or about USD $21,500. That is a huge price for an example of this reference, and more than four times the other identical reference discussed above.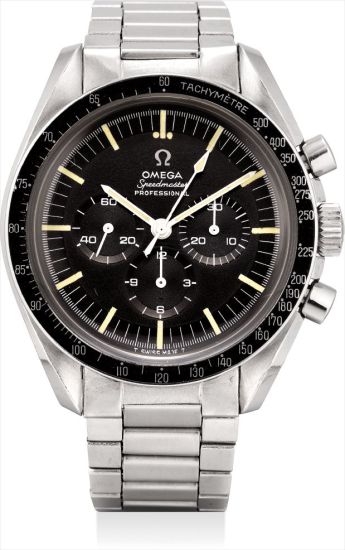 First impressions are very good – it has the original guarantee, the box and an extract of the archives.
It also has a correct bracelet, and I think that photo disguises a very attractive dial. The bezel DO90 is very good with some small marks. It is a very good watch, but $21,000? For me that is very strong, and I would never bid that much without seeing it.
My guess is that when held, this watch has real quality. I think the dial may be especially good, and the overall watch conveys an air of originality that not many do – helped of course by the papers. I have never heard of this reference selling for this, but perhaps it was just one of those gems we sometimes see in auctions that excite two people to fight.
While I think the buyer will be pleased with the watch, it might be sometime before we see 145.012 reach over $20,000 again.