First I have no connection to HQM or the watch.
This reference is the cheapest calibre 321 speedmaster, and often has been the most neglected. As such, some times it is broken for parts and many of the bezels seen loose for sale will be from this reference. Most on the market start at around the $7,000 mark, and I have seen a mint boxed and papered watch go for $15,000 but that is/was unique in my experience.
Here is a watch that at first glance ticks boxes – it is the right DO90 bezel, showing commensurate patina to the rest of the watch. The hands look correct but service replacements, and in general the watch looks ok – with issues. Primarily being the declaration of the original dial being relumed, by Omega.
Now the price is $5350 – This is cheap, and explains the Speedmaster Chop Shop on instagram (He is called something else, and if you really need him you will find him). If we break down the parts here, and attach values similar to those prices being asked for parts we get:
Case $1850
Bezel $2250
Movement $2500 (more if confirmed by an extract)
Pushers $100
Crown $50
Hands $100
Dial (even with re lume) $1,000
Now you can argue the numbers, especially the dial, but I don't think I am miles away. Another thing to remember is that while these numbers all add up, you do have to sell everything to get the benefit – and how many people need a movement at the moment? I think not so many and I also think prices for these parts may be on the way down.
Will this watch sell complete? I do hope so. For me it has some positives. The watch is less expensive than any watch on Chrono24, by about $2000. Then when you examine them, the first five (at the time of writing) have service dials or bezels.
Here is just two examples from Chrono 24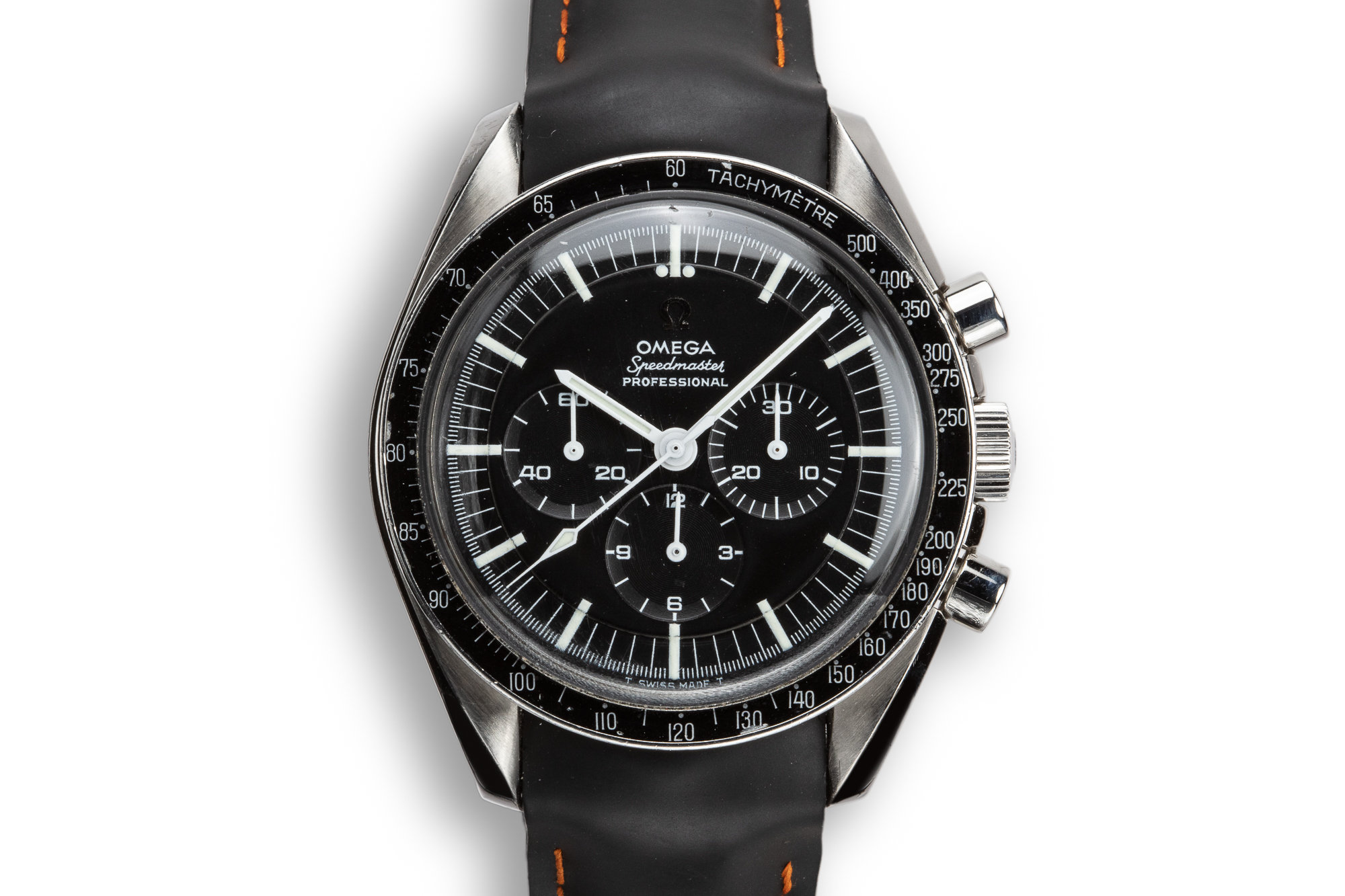 A quick check the movement looks original: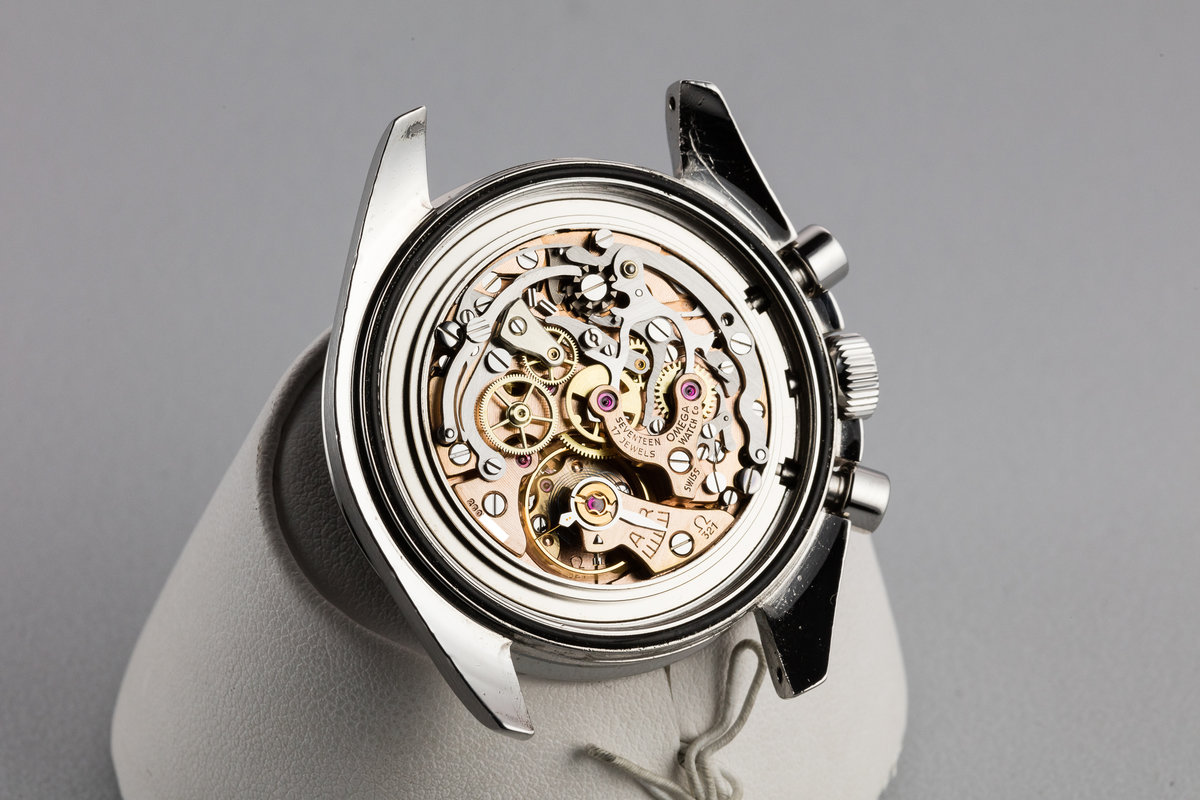 Now the watch does have issues:
The dial, the plots are declared re lumed, though to me they look free of any luminous material.
The hands are probably service, and would benefit from restoration
The dust cover is a modern service part.
Pushers and crown are almost certainly service, but no bad thing on this reference.
Should you buy it?

Well I am not trying to recommend you do, only that I get dozens of emails asking if a watch is worth buying or could I recommend a watch. I am quite surprised no one has asked my opinion on this. If you are going for a less expensive 321 Speedmaster then I would definitely look at this. Once again, I have no connection to HQM or this watch, but I have dealt with them on several watches and I trust them. (trust but verify when it comes to any seller of vintage watches i.e independently verify the watch once you trust the dealer.)